Fireside Evening with Digital Minister Kristina Sinemus
The five startups of the current AI Startup Rising Accelerator program met the Hessian Minister for Digital Strategy and Development, Prof. Dr. Kristina Sinemus, last week at a fireside evening at Jagdschloss Kranichstein in Darmstadt.
In her welcoming speech, Prof. Sinemus recalled the founding of her own company out of the TU Darmstadt – still a rarity at the time – and highlighted that the promotion of startups in Hesse has made significant progress since then: "Startups need tailwind, both from politics and from society – but above all you need tailwind from yourself," she said. Founding a startup and pushing it to scale is a long road with ups and downs, she said, and so she encouraged the participants to share not only their successes but also the stumbling blocks they have encountered along the way.
The minister also addressed the special significance of artificial intelligence: "AI is a key technology and a cross-cutting technology. It can be used in many areas and has enormous potential to scale." She added that this potential should not be left untapped, which is why Hessen is promoting AI in a variety of ways, for example with the Hessian Center for Artificial Intelligence (hessian.AI), which is also home to AI Startup Rising. In this context, the Minister also referred to the five fields of action and three fields of innovation of the Hessian AI Future Agenda, which also presents a variety of other approaches to the development of AI in Hessen. She promised the founders at the end:
"We want to build an AI startup ecosystem in Hesse to support people who want to make the future."

Kristina Sinemus, Hessian Minister for Digital Strategy and Development
After a short presentation of their companies, the founders had the opportunity to network and exchange ideas with the minister and other guests from the startup ecosystem Rhine-Main, such as Holger Klötzner, the head of the digitalization department of the city of Darmstadt, as well as Stefan Jäger from AI Frankfurt and Julia Deutschmann from StartHub Hessen.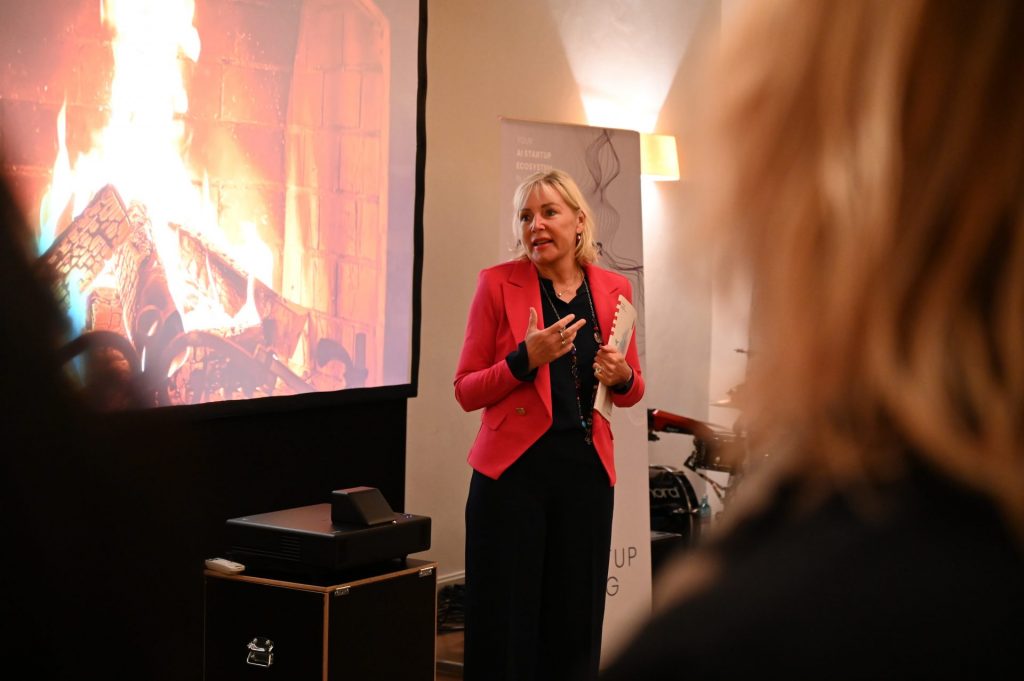 AI Startup Rising Accelerator 2022/23
The AI Startup Rising Accelerator is a three-month program to support startups with an AI-centric business model in the scale-up phase. The Accelerator runs once a year. In addition to prize money, the selected startups receive mentoring, recruiting support, and participation in policy and expert evenings. The Accelerator's exclusive workshop program focuses in particular on the topics of internationalization, sales scaling and preparation for advanced financing rounds.
Participating startups of the first accelerator batch 2022/23 are etalytics, PipePredict, Streamboost, Summetix and Wianco Ott Robotics.
About AI Startup Rising
AI Startup Rising channels the startup activities of hessian.AI. The goal is to aggregate and expand existing competencies in Hesse and to build an internationally visible AI innovation ecosystem that understands the region's cutting-edge AI research as a source of sustainable high-tech and deep-tech startups, produces successful startups, and acts as a point of attraction for talent, investors, and companies.
www.hessian.ai/entrepreneurship
Fotos: Yasemin Sevincli / AI Startup Rising